Musical Lairs House Concerts
Featured Performer
November 1, 2014 - Reserve Seats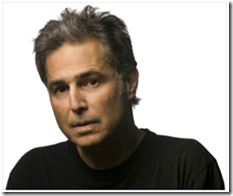 Musical Lairs' favorite, Jim Photoglo, will join us for a Philadelphia area release party for his new CD, Halls of My Heart. Jim brings a unique creative voice to the R&B, Pop and Country arenas. Growing up in Los Angeles, he began playing in bands as a teenager but never considered music a "career" until his early 20's. Photoglo reminisces, "I wanted to get out of L.A., so I took to the highway with an acoustic guitar, a sleeping bag and a lot of time to think...and all I thought about was music." Returning to Los Angeles, Photoglo began paying the usual dues. He took every kind of gig from playing in a funeral band to putting together a group to back John Belushi's "Joe Cocker" imitation at a party for Paul McCartney. In 1979, culminating in a pair of Pop hits: "We Were Meant To Be Lovers" in 1980, and "Fool in Love With You" in 1981. Photoglo hit the TV talk show circuit, toured Asia twice, and opened for the Beach Boys on a national tour. By the time his third album was released, Photoglo again took to the road.
His songs began to catch fire in Nashville. He had cuts with Kenny Rogers, Marty Robbins, Gary Morris and Brenda Lee. Photoglo moved to Music City in 1984 to pursue a full-time career as a songwriter. He took the occasional tour as a bassist for the likes of Vince Gill and Dan Fogelberg, but his main focus was songwriting, with recordings by Garth Brooks, Faith Hill, The Everly Brothers, Dusty Springfield, Leroy Parnell, Patty Loveless, Highway 101, The Oak Ridge Boys, Pam Tillis, Tanya Tucker, Travis Tritt, Neil McCoy, John Anderson and Kathy Mattea.
Four of those recordings ended up in the Top Ten of Billboard Magazine's Country Music Charts, and two went to Number One. After recording two solo albums in 1993, Jim and Russell Smith of The Amazing Rhythm Aces, Bernie Leadon of the Eagles and hit-songwriter Vince Melamed formed the band Run C&W. Taking classic soul songs of the 60's and 70's, they rearranged and performed them as bluegrass songs with comedic undertones. They recorded two albums for MCA Nashville and gained them a worldwide cult following.
Jim is back to touring solo, and writing for both himself and others. Faith Hill's version of his song, "You Give Me Love" was chosen by NBC to close the final episode of Mad About You. "The Meaning of Love" (co-written and performed by Michael McDonald) was featured in the Mike Nichols' film What Planet Are You From? Recently, Jim has caught the attention of Carol King, and has backed her up on bass and harmonies on both her songs, and some of his own