Musical Lairs House Concerts
Featured Performer
John Flynn
May 10, 2014 - Reserve Seats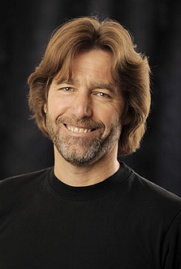 Few people who knew John Flynn as a boy would have predicted the path his life would take. A self-professed "straight arrow", as a senior at Ridley High in suburban Philadelphia, the former altar boy who once strummed a New Year's Day banjo in the world famous Mummers' Parade was named president of the National Honor Society and Scholar Athlete of the Year while receiving two congressional nominations to the United States Naval Academy.
John was making plans to play lacrosse for Navy when he found out he would not be able to take his guitar with him to Annapolis. Although music had always been an important part of John's life, he was surprised to realize how much he had come to rely on his beloved Guild. The thought of leaving it behind, even for a few months, caused him to begin to admit to himself that he had other dreams. John abruptly changed course and began writing songs in earnest.
He put himself through Temple University playing in bar bands. Though his degree was in political science, he abandoned the idea of studying law when he was offered a staff songwriting position at Combine Music in Nashville, following Billy Swan's Top 40 country recording of John's song, "Rainbows and Butterflies." It was Swan who first introduced John to Kris Kristofferson. Since then Kris has written liner notes for John, sung on three of Flynn's CDs.
Today, John's shows draw from a significant body of work, ranging from his early country offerings to story songs, love songs, songs for kids, funny songs, songs of social justice, and meditations on loss, tolerance, faith and hope. The 55 year-old father of four spurned touring when his children were young, but as the kids grew older, superlatives began to welcome their dad's arrival to the national folk stage. In 2005, Arlo Guthrie invited John to join musical legends like Willie Nelson and Ramblin' Jack Elliott on the historic City of New Orleans Train Tour following Hurricane Katrina.
Among the recognitions John has received for his work are the Dominican's Shining Star Award, The Rotary's Paul Harris Fellow Award, Pacem in Terris's Peacemaker Among Us Award, and the American Library Association's Notable Recording Award. John was also honored for his contribution to the anti-bullying project, "All About Bullies, Big and Small," which won a Grammy as Best Children's Album of 2012.